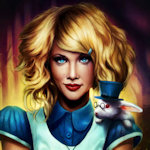 By
Alice
- Sat Oct 03, 2015 5:00 pm
- Sat Oct 03, 2015 5:00 pm
#507152
The following files have been added to the SoundVault:
Chris on Stephen Nolan, 02.10.15
[
Download
] - Chris talks to Stephen Nolan on 5Live about the new Radio X show, his departure from R1 and his personal life. Thanks go to neilt0 for the material for this clip.
Pippa Emails Barack Obama, 28.09.15
[
Download
] | [
YouTube
] - The team have decided to request the President as a guest, so Pippa has composed an email.
September 11 News Update, 11.09.01
[
Download
] | [
YouTube
] - Chris gets an update from one of the news team on the unfolding tragedy in the US on September 11, 2001. Thanks go to VMPhil for this clip.