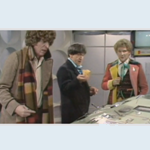 - Wed Sep 26, 2012 6:10 pm
#480842
howabout94 wrote:I can't remember Mark and Lard. Would anyone recommend them to me? Would I like the shows?
Like Moyles as Ian said but more "Northern" if you understand what I mean

:lol:
They had some wonderfully odd (and not so odd features) like "Tug-O-Piece", "The Reverand Lionel Blair", "Son Of Cheesily", "Lard's Animal Sanctury", "The Non-Essential Selection" "Mystery Man" & "Shed Of Dread" (unfortunately no audio exists of the last one), to name a few.
If you like Moyles' style of humour you should like Mark & Lard, they make a good alternative or companion show to Moyles, actually I think we have both shows from the same time at least.once (Tue 23rd Oct 2001 IIRC)
Regards, Johnny 1989
The Chris Moyles and Mark & Lard Archive:
Ongoing updates in the Moyles and Mark & Lard Archive:
New Thread updated Weekly