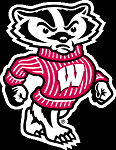 - Fri Feb 14, 2014 5:47 pm
#501898
chrysostom wrote:In terrible news, there is to be an American remake of Cuckoo, which led me to this list of UK TV shows which have been remade in the US. Of all of these which I've seen, I've only enjoyed The Office (which I thought was brilliant).

It's quite extraordinary that they persist!
That's quite a list. Of all those shows that have been remade here in the US, I've only ever watched Being Human, Cash Cab and Antiques Roadshow. The US version of Being Human is not bad IMO, if one can get past the first series which followed the UK version more or less. But after that, the story lines completely diverged and became very different shows. My wife and I got into the Roadshow when it came to Madison, Wisconsin a number of years ago, and she even made it onto the TV as a person in the background. It's a sad statement on the US television industry that they've tried to remake so many UK shows IMO. If anyone's ever watched the currently running show Episodes (seen here on the Showtime cable channel) I have to think that mirrors what often happens to UK imports. The show is completely ruined.