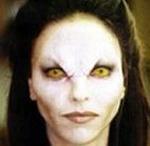 By
Yudster
- Wed Sep 11, 2013 7:37 am
- Wed Sep 11, 2013 7:37 am
#499819
I've lost 3 stone 6lb. Hoping for another stone before Christmas, but not too worried if that doesn't happen, I know its ambitious.
Charlalottie on Twitter wrote:Just remembered that I played pool with a satanist last night. Really should go out on a Friday more often.
Charlalottie wrote:Had a good night last night. We lost the pub quiz but had my hair plaited by a viking.