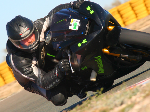 - Wed Oct 21, 2015 1:02 pm
#507479
Umm... surprised no one else has done this, given the content of the show this morning, but...

Happy Back to the Future day to one and all.

Gonna watch the films tonight (well, two of 'em, anyway). Oh yeah...
I've actually met Chris n shook his hand. This fact is still causing slight issues in my trouser dept....

Yudster wrote:Best post ever.