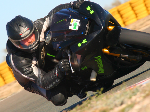 - Mon Sep 14, 2015 1:13 pm
#505559
A big thanks to Toph for using 'other' methods of contacting me - oh how much I've missed!
No time now to go into a full report right now (seen Deadlys thread about what we've been up to - and its frikkin loads, how my life has changed since I was last buggin' you lot!) and had COMPLETELY missed the Moyles news!
FECK YEAH!!! THE BIG MAN IS BACK ON THE RADIO..!
Will need to spend some time catching up with that news, and put plans in place for how the smeg I'm gonna listen to it - but overall, brilliant news!
But, just wanna say....
Massive thanks to Toph, as mentioned above. You're a good lad.
Big-up to Badger and Wee-Benji, missed you both. Likewise NicMod. Hope you're married now?! Please don't ban me (insert poor taste joke here)..!
but mainly; missed you Yuds - looking forward to a nice flirt again - ya little minx...
Will have a proper forum catch up as soon as I can manage and drop some replies.
S'good to know there is a reason to be back. Wanna find out how you all are and what you've been up to.
Lots of love, from Moyles' biggest fan! (still not washed my hand since shaking his*)
* lies. but, hey...
I've actually met Chris n shook his hand. This fact is still causing slight issues in my trouser dept....

Yudster wrote:Best post ever.