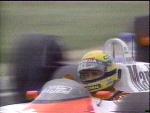 - Mon Sep 14, 2015 2:31 am
#505545
So, who here has it?

Gotta say, I'm kind of a late starter on Instagram, because I only signed up on it in January this year and only worked out how to use the app properly on my phone a couple of months ago(one of those "Duh!" moments). But since then it's turned out to be a revelation for me. Good fun, and a great outlet for creativity. I still don't have that many posts on it(although I'm working on that now I've got it up and running), but seeing brilliant posts by other people and coming across interesting new people on it has been pretty nice so far.

Just like we had a Twitter thread here a few years back for everyone to introduce themselves, maybe an Instagram thread now would be a good idea. I wouldn't mind following you guys on there too.

I'm @truecrazylion by the way!
Yudster wrote:That's beautiful. Just beautiful.