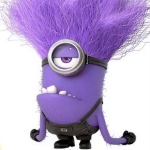 By
Topher
- Mon Feb 03, 2014 9:06 am
- Mon Feb 03, 2014 9:06 am
#501758
bmstinton93 wrote:It started on Wednesday, but yes, definitely the last and Karen looks completely different!
She does - it was Vintage Outnumbered though, brilliant.
flyingbadger wrote:

PEDANTIC MOTHER *!!!!
Haha - I couldn't really call him out for that, could I?!
Deadly wrote:

Topher wrote:Stuff about Thatcher....


You are a disgrace and I'm looking forward to when someone you respect dies so I can rub your liberal face in it.