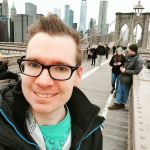 By
James H
- Thu Jul 19, 2012 10:20 am
- Thu Jul 19, 2012 10:20 am
#470639
Let's branch this off then from the WAYT thread...
So, yeah. Cars 'n' shit

This is my current 'fleet':
The Saab is a 9000 Aero, modified to about stage 3 (about 280bhp). Not mine unfortunately, my housemates. But the Nissans are mine

Last edited by
James H
on Fri Oct 19, 2012 3:04 pm, edited 2 times in total.
Crunchy Nut Cornflakes are just Frosties for wankers.