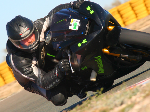 - Mon Mar 10, 2014 4:44 pm
#502463
Topher wrote:I don't mind people changing their numbers if they tell me. People I know of course, I don't want random strangers telling me their new number.

What annoys me is my dad... I now know if I get a text saying "this is my new number" with no name on it, that it's from my dad because he has done it at least three times.
Yeah, that too!
Just "new number", like you only have 1 contact!!
I've actually met Chris n shook his hand. This fact is still causing slight issues in my trouser dept....

Yudster wrote:Best post ever.