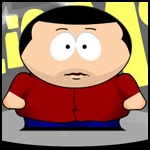 - Sat Sep 19, 2020 4:20 pm
#514774
Not sure if it's just facebook burping, but when I visit Chris' own facebook page or his RadioX page, you now need to log in to view it.
Haven't checked others (don't use it), so not sure if it's something that Chris' team have decided to do, or whether it's a new facebook-wide thing.
I liked watching some of the their RadioX videos too.
(Not enough to join facebook though!

)
CM
Chris
- "The Strictly Come Drinking Game with err, Len Goodman."
Dave
- "Hmm, out for Christmas next year...er...we're not sure on the title yet, but you know, that's a possibility."
Chris
(Starting to laugh) - "We'll have to change the title..."
Dave
- "Yeah, yeah.....(uncontrollable laughter)"