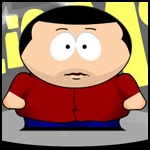 - Sun Jul 06, 2014 2:14 pm
#503398
....the people responsible for putting all the old shows up here.

I don't listen to Radio 1 any more.
The music is pap, and the DJ's are soulless clones, all aimed at children.

So being able to listen to the banter between Chris, Dave and Dom again is great!

I just wanted to say thanks.

CM.
Chris
- "The Strictly Come Drinking Game with err, Len Goodman."
Dave
- "Hmm, out for Christmas next year...er...we're not sure on the title yet, but you know, that's a possibility."
Chris
(Starting to laugh) - "We'll have to change the title..."
Dave
- "Yeah, yeah.....(uncontrollable laughter)"